Buy the right Sage software products for you…
Getting the right software is key to the smooth running of your company accounts. We can give you advice on all Sage software products and help you make the right decision. A brief description of the software available is listed below – don't forget that if you do not see the software you need or need more advice please call us on 01691 684011, or contact us here.
Sage Business Cloud – Cloud based programs
Super-easy, everything you need to take care of business, help to free yourself from admin with clever, easy-to-use features built around you. Can be used on your computer, tablet and mobile phone.
Sage Business Cloud Accounting Start
Create Sales invoices in seconds
Sell products and services
Track what you are owed
Connect to your bank – record money in and out
Reports and insights
Take care of VAT
Mobile apps
Sage Business Cloud Accounting
Multi-user
Cashflow forecasts
Quotes and Estimates
Purchase invoices – record invoice from suppliers and track what you owe.
Multi-company
Multi-currency invoicing – invoice international customers in their own currency.
Analysis types – set up departments, cost-centres and projects
Pro-forma Invoices
Customer statements
Remittance advices
Credit notes for returns
Delivery notes
Sage Business Cloud Payroll
Very easy – no experience required.
Includes the latest legislation.
Support 24/7 (Direct with SAGE)
Payments and deductions – simple 4-step pay run. Enter hourly pay or salaries
Pay staff weekly, 2-weekly, 4-Weekly and Monthly.
Real Time Information – submit your PAYE & NI data to HMRC in just a click. Also GDPR ready.
Workplace pensions – guides you through the process, automatically access your workforce and does all the calculations for you.
Easy corrections – designed to help prevent mistakes and errors can be easily corrected.
Payslips, P60s and more – print payslips, P60s and other reports. No pre-printed stationery required, email payslips.
Deal with Cycle to Work Schemes, Childcare vouchers etc.
Post wages payments etc. direct to Sage On Accounting
Available for up to 25 employees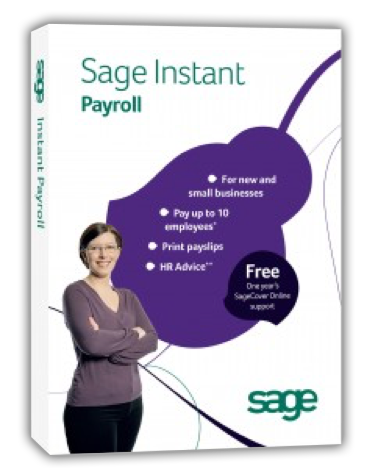 Sage Instant Payroll
Run your payroll in under 15 minutes in five simple steps
Electronically pay your employees and HMRC
Store all your employee information
Print employee payslips and P60s
Keep up to date with the latest payroll legislation
Submit and receive data from HMRC online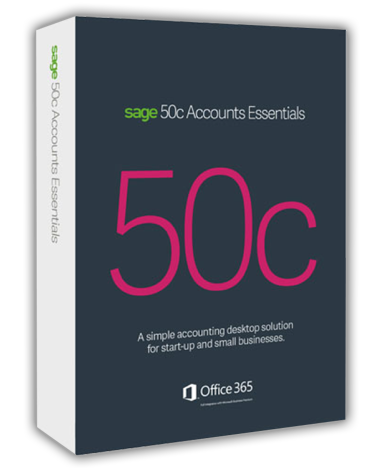 Sage 50c Accounts Essentials
Simple powerful desktop accounting.
Manage cash flow, income, expenses and payment.
Create professional looking quotes, invoices and statements.
Connect to your bank account
Manage VAT and submit online returns to HMRC
Powerful reporting and dashboards
Secure cloud access and backups
Mobile apps
Trade in multiple currencies (additional cost)
Office 365 Integration (additional cost)
Up to two users (additional cost)
Basic stock records
Sage Drive with 2 users included (additional users for additonial cost)
Sage 50c Accounts Standard
Up to 10 companies
Up to two users (additional cost)
Track and manage stock
Track project income, expenses and profit
Manage multiple departments and budgets
Includes Office 365 and support
CIS module (additional cost)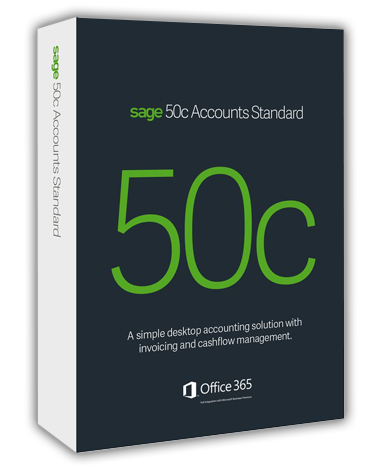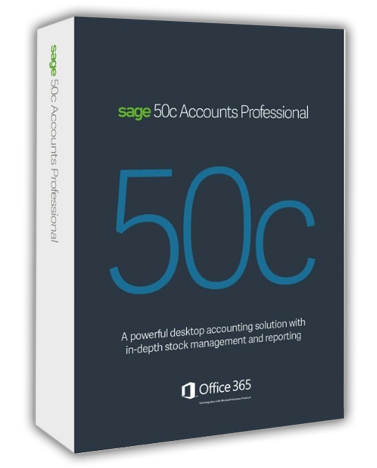 Sage 50c Accounts Professional
Unlimited number of companies
Up to twenty users
Create Sales and Purchase orders
Stock Shortfall
Bill of Materials
Trade in multiple currencies
Batch supplier payments
Customer and Supplier price lists
Intrastat returns
Automatic prepayments, accruals and fixed asset register
Includes up to 24 Sage Drive Users
Sage 50 CIS
Leave the hard work on site.
Comply with the latest regulations
Seamless processing and submission of CIS returns direct to HMRC in just a few clicks.
Amend and resubmit at a touch of a button
Easily enter batch supplier transactions
Quick and easy processing of subcontractors invoices and payments
All your CIS transactions safely stored and recorded in one place
Record the correct information and ensure you deduct the correct tax rates
Automatically produce your monthly sub-contract payment statements.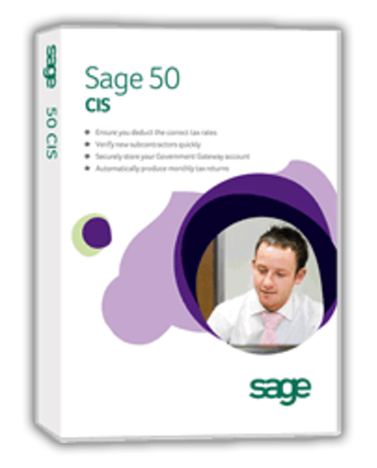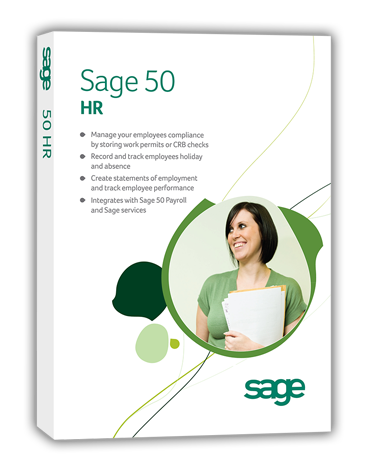 Sage 50 HR
Import employee information from Sage 50cloud Payroll
Convert employee data held in Sage Personnel to Sage 50 HR
Record different types of absences, from holiday through to sickness and the date range of absence.
Set up user defined absence reason, for example migraine or flu etc
Record details of whether the absence is work related, if a doctor's note has been provided
Access rights by tab
Advanced data import
Sage 50cloud Payroll
Desktop Software.
Easy set-up wizard to get you started
Simple to use
"Show me how" videos to guide you through common tasks
Process weekly, two-weekly, four-weekly and monthly payroll
Choose from a range of payslip layouts
Print or email payslips to employees or via online portal
Automatically calculate payments and deductions
Calculate and process employee loans
Record and calculate holiday pay
Record and calculate Salary Sacrifice deductions such as childcare vouchers and Cycle to Work scheme.
Connect with Microsoft Office by importing your existing data from a CSV File
Link your payroll software directly to Sage 50 Accounts and transfer your data in a few simple steps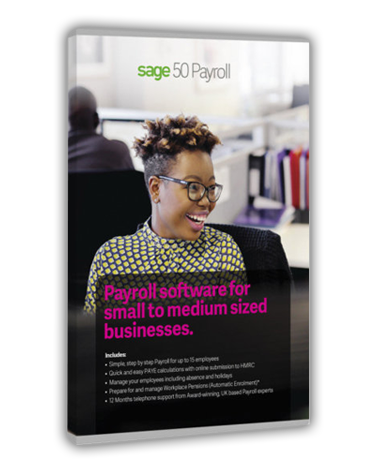 Not all accountants are grey.
Call us now for your FREE consultation on 01691 654545 or click here...